Russian Youtuber convicted for playing Pokemon Go in church
Comments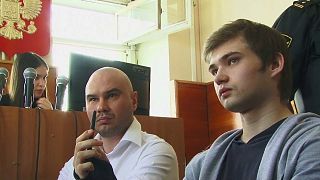 A Russian court has given a three-and-a-half year suspended sentence to a blogger for playing Pokemon Go inside a Russian Orthodox church.
Ruslan Sokolovsky (22) was found guilty of 'inciting religious hatred' after posting a video of himself playing the video game on his mobile phone in the church last year.
In the video Sokolovsky likens Jesus Christ to a Pokemon character and said he decided to play the game inside a church as he had seen a news report warning people they could be fined or jailed for doing so.
"I'm content. I won't play Pokemon, it's already out of fashion," Sokolovsky said after the sentencing.
His lawyer said Sokolovsky was unlikely to appeal the verdict.