Kremlin critic Navalny has eye surgery after attack
Comments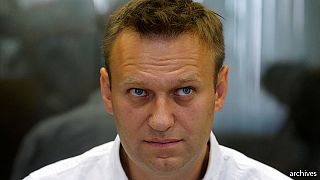 Kremlin critic Alexei Navalny is recovering after surgery at a Spanish clinic following an attack that left him mostly blind in one eye.
The opposition activist was first sprayed with a green liquid by an unknown assailant in Siberia in March.
The antiseptic stains but is not harmful.
But in a second attack last month in Moscow, Navalny says chemicals were used.
Following the surgery in Barcelona, he hopes to recover some of the sight in his right eye.
Navalny plans to run for Russia's presidency next year despite an embezzlement conviction he says was politically-motivated.
with Reuters