Long goodbyes: how men in Croatia are the EU's oldest to fly the nest
Comments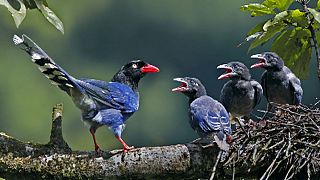 Young men in Croatia stay at home with their parents well into their 30s – the longest in the EU.
They are 33 years old on average before they are ready to fly the nest, according to new data released by Eurostat.
It's a trend replicated elsewhere in southern Europe, especially Italy and Malta, whose young men also wait until beyond their 30th birthday to quit the parental home.
The issue has been compounded by rising youth unemployment, EU data shows.
Countries that have seen the proportion of under-25s out of work grow by more than five percent over the last decade have also seen a hike in the age at which young adults move out.
Italy, Cyprus, Spain, Greece and Ireland have all seen their young adults more reluctant to quit their parents over the decade to 2015.
Scandinavians leave home at the youngest age in the EU. Swedes, for example, are just 19.7 years old on average when they move out.
Overall, EU men leave home later than women. Males are 27.2 years old when they fly the nest, compared with an average of 25.1 for females.
Data published by the Pew Research Center last year revealed that 32.1 percent of 18-34 year olds in the US live with their parents, the highest level since the Great Depression.
Main picture credit:John&Fish (Flickr)