Attack, counter-attack - this week in pictures
Comments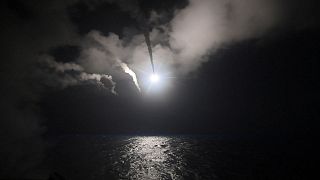 Here is a selection of pictures that marked the headlines in a week dominated by attacks on civilians, from St. Petersburg, Russia to Khan Sheikhoun in Syria.
It was in response to the suspected poison gas attack by President Assad's regime that left dozens of civilians dead that the US fired a barrage of missiles at a Syrian government airbase early on Friday.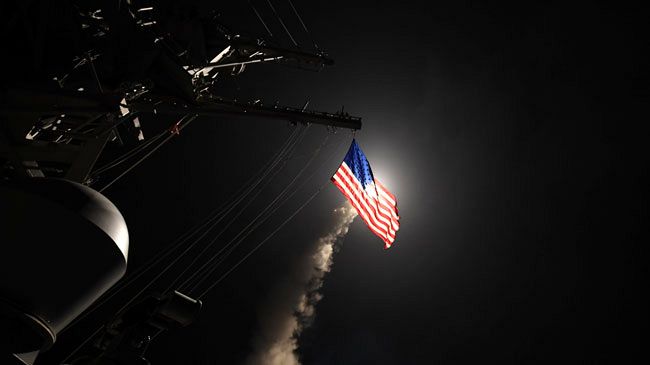 US Navy guided-missile destroyer USS Porter (DDG 78) conducts operations in the Mediterranean Sea in what the US Defense Department said was part of a cruise missile strike against Syria on April 7, 2017. Ford Williams/Courtesy U.S. Navy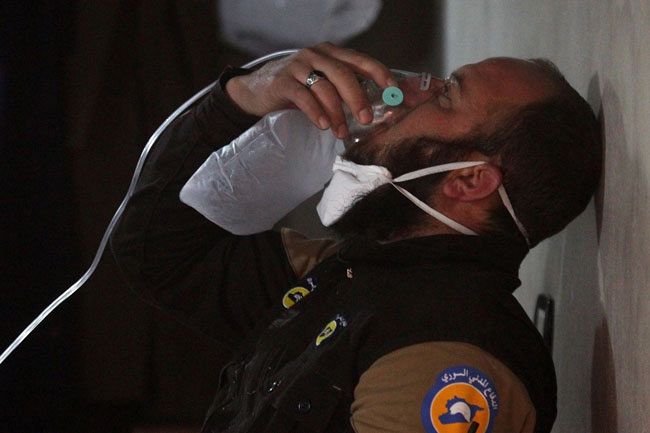 A civil defence member breathes through an oxygen mask, after a gas attack in the town of Khan Sheikhoun in rebel-held Idlib, Syria on April 4, 2017. REUTERS/Ammar Abdullah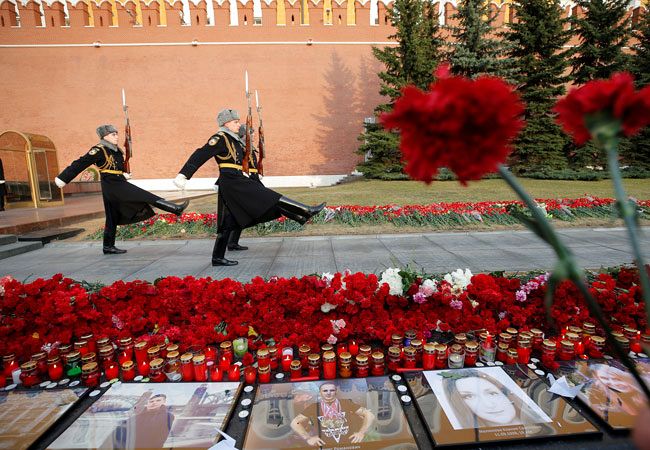 Members of the honour guard march by the Kremlin wall in Moscow during a memorial on April 6, 2017, commemorating the victims of the St. Petersburg metro blast. REUTERS/Maxim Shemetov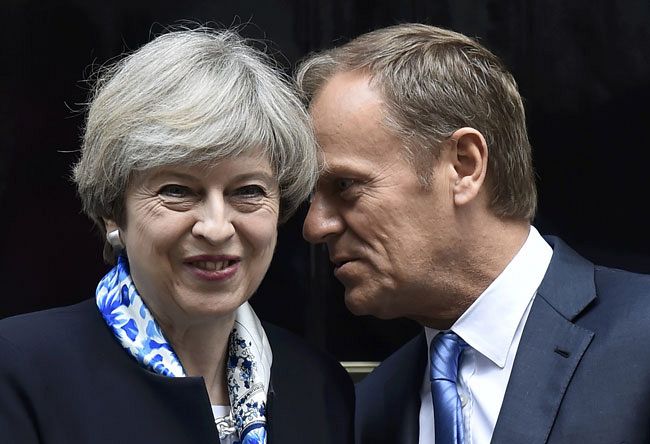 Britain's Prime Minister Theresa May greets Donald Tusk, the President of the European Council, outside 10 Downing Street in central London, Britain on April 6, 2017. REUTERS/Hannah McKay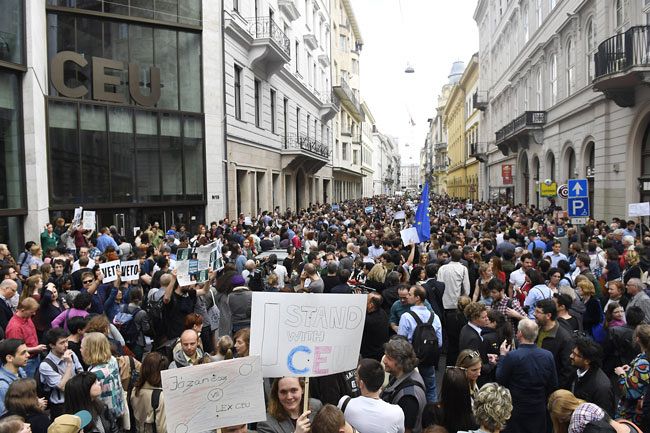 Demonstrators rally against a new law passed by parliament which could force the Soros-founded Central European University out of Hungary. Budapest, April 4, 2017. MTI Photo: Kovács Tamás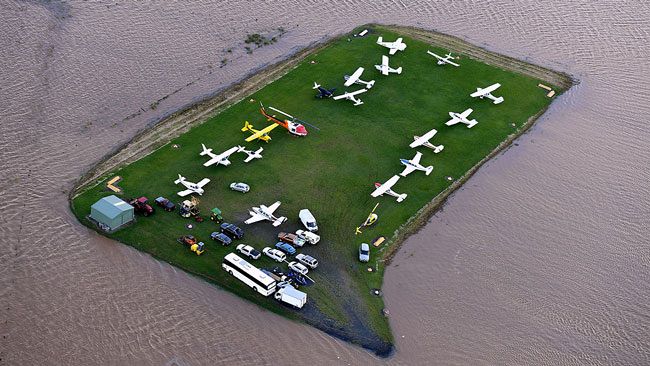 Aircraft can be seen surrounded by floodwaters near the airport of the northern New South Wales town of Lismore, Australia, after heavy rains associated with Cyclone Debbie swelled rivers to record heights across the region. Picture taken March 31, 2017. AAP/Dave Hunt/via REUTERS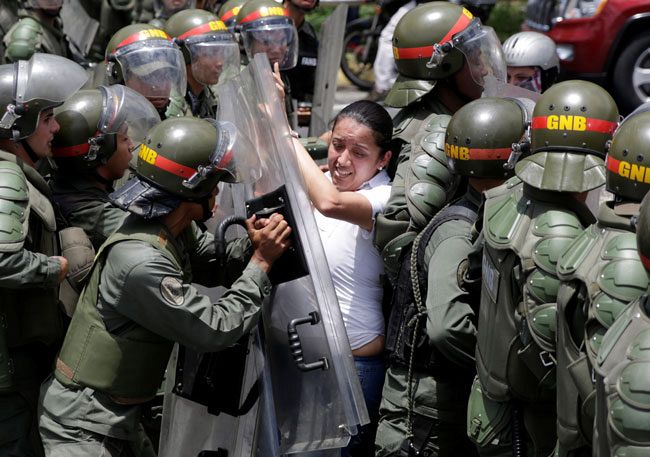 Gaby Arellano, a deputy of the Venezuelan coalition of opposition parties (MUD), clashes with national guards during a rally against Venezuelan President Nicolas Maduro's government in Caracas, Venezuela on April 1, 2017. REUTERS/Marco Bello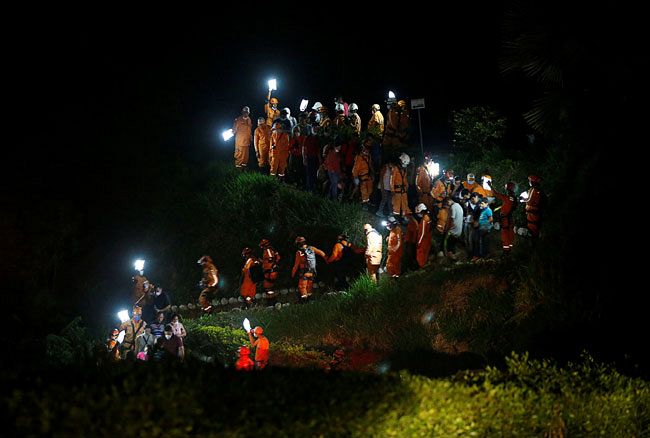 Rescue workers walk at the burial of a companion who died after flooding and mudslides caused by heavy rains led several rivers to overflow, pushing sediment and rocks into buildings and roads, in Mocoa, Colombia. April 4, 2017. REUTERS/Jaime Saldarriaga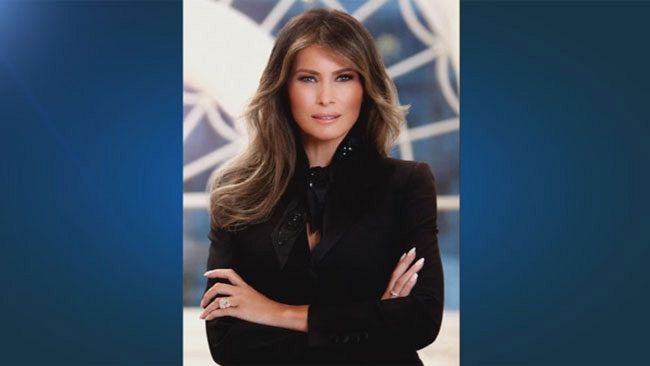 The official portrait of the new First Lady is out in the US and has caused quite a buzz on social media.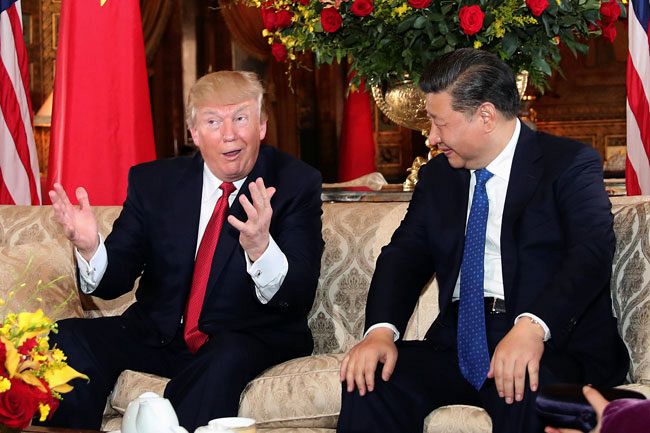 US President Donald Trump interacts with Chinese President Xi Jinping at Mar-a-Lago estate in Palm Beach, Florida, US, on April 6, 2017. REUTERS/Carlos Barria