Belgium's German-speaking region gets a new name
Comments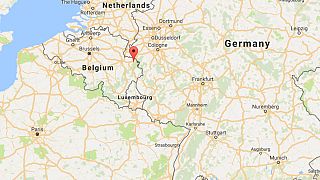 A small German-speaking corner of Belgium has given itself a new name, stirring controversy across a country where names and language are tools of political warfare, and stoking fears that the long-delayed demise of the EU's 9th most populous country is coming closer.
Ostbelgien, as it is now called – locally, anyway – is a rural community of 75,000 inhabitants, comprising nine towns and dozens of villages that dot Belgium's eastern border with Germany, the Netherlands, and Luxembourg. Last month, this German-speaking community formally renounced its administrative title of "Deutschsprachige Gemeinschaft Belgiens" (German-speaking Community of Belgium) in favour of "Ostbelgien" (German for East Belgium), on the grounds that it is a common German name for the territory that is familiar to its residents but pays respects to the region's historic ties to the Belgian kingdom.
The region only became a part of Belgium after World War I, when the territories were ceded from the German Empire to Belgium as an indemnity of the Treaty of Versailles. In this respect, while Ostbelgien may be small, it is hardly unique; it draws easy comparisons to regions like South Tyrol, borderlands that passed hands in times of European war and whose populations speak a minority language in their country
"Ostbelgien is a very ancient name that's been used for a long time in the region, but it's only now that it's chosen to use this name in its legal communications. It is right for this region to have a properly German name," said Karl-Heinz Lambertz, a regional politician from Eupen, in an interview with Belgian broadcaster RTL last week.
Those who support Belgium's unity fear that the German signature "Ostbelgien" is a prelude for the German region to declare independence from Wallonia, the region with which it shares political autonomy in fields like transport and employment policy, and thus another step towards the disintegration of Belgium. That process began in the 1970s, when the Dutch-speaking region of Flanders sparked a decades-long process of decentralisation from the Belgian capital to the regional governments that has continued until this day, with scant powers left for the central government of Belgium.
"Within such an already complicated country, I find it very dangerous to create more confusion within the minds of our citizens and to invent misleading names for the German community, which is not accounted for at all in the constitution," says Marc Uyttendaele, a lawyer and professor of constitutional law at the Université libre de Bruxelles.
While Ostbelgien's premier Oliver Paasch has repeatedly defended his region's ties to the rest of Belgium, its citizens are not so sure – a survey conducted by Belgian TV broadcaster RTL in the region's capital, Eupen, revealed that nearly 90% of city residents replied "no" when asked if they felt they belonged to the Wallonia region.
"When announcements from the Brussels attacks came out, they were sent from the Belgian government in Dutch, French, and English but not in German. What does that say about our role in this country?" said one of the poll's respondents.
While ties may not be strong with regards to their foreign-speaking compatriots, there appears to be a greater kinship for the European Union in Ostbelgien, whose policy of open borders has proven a blessing to residents. With easy access to German-speaking communities in the Netherlands and to larger cities in Germany like Aachen, cross-border cultural connection and business is more than just a buzzword in this corner of Europe.
"It's hard to justify opening a major public facility like a research hospital in such a small area like Ostbelgien," says Julian De Ridder, a Belgian who works for the Committee of the Regions in Brussels, a forum for European regional politicians to discuss EU policies. "But with the benefits from the EU, these people can get the services they need by coming together with communities just across the border. It is good, because if we neglect these regions for long, we leave the door wide open for populists."
While Belgium is unlikely to split apart until its constituent regions agree on politically sensitive topics like the ownership of bilingual Brussels, Ostbelgien's new name is a testament to the rising tide of regional identities not only within Belgium, but inside an ever-more globalised European Union.
"There is a certain logic in this move, as we find ourselves relatively happy inside Belgium. What kind of autonomy would we have if we were in Germany today, where Berlin is hundreds of kilometers away from our small towns?" said Lambertz.
"Above all, our aim was to have a common name in German for our citizens," he added.
Article contributed by Alexander Saeedy