How landmines and booby traps are piling fresh terror on war-weary Iraqis
Comments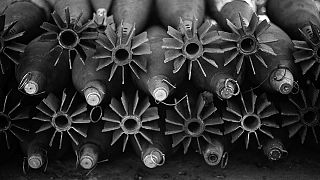 Already scarred by the horrors of war and ISIL occupation, villagers returning home in Iraq are facing a fresh terror.
They have found communities covered in a swathe of landmines and their homes riddled with booby traps.
The number of landmines around Mosul is unprecedented and their viciousness unimaginable, says the Mines Advisory Group (MAG).
The charity says it has cleared more than 8,000 devices since last summer, including 1,000 landmines and booby traps in one village alone, Tullaban.
"The grief and fear in communities after what they've been through, like losing family members in the fighting, is just horrendous," said Sean Sutton, who spent three months working with MAG experts near Mosul at the end of 2016. "Then to flee and come back and just when you think it's sorted, you get this."
Sutton, communications manager for MAG, told Euronews the devices were improvised but made on an industrial scale.
He said there were 'barrier' minefields between or around villages, some up to 20 kilometres long.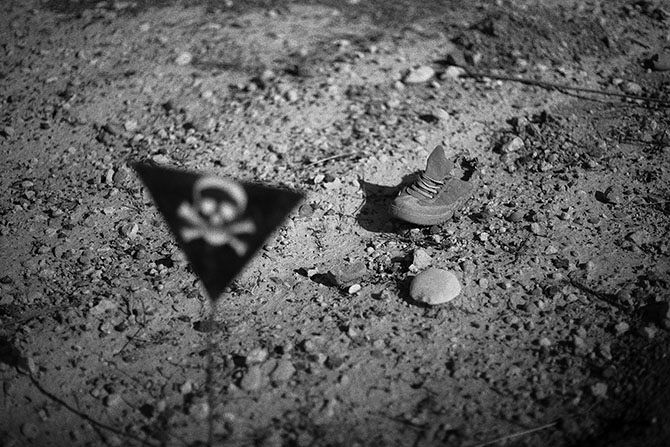 A shoe left after a man was killed by a landmine. Eleven civilians have been killed by landmines and booby-traps in this village recently. Credit: Sean Sutton/MAG
Even if civilians escape these, some are being blown up by booby traps in their homes.
"We've found them inside chicken coops, in freezers, in cupboards and there was one reportedly set off by a TV remote control, but we don't know whether this was when they stood on something else as they were turning on the television," said Sutton. "Not every house is set up like this but it's a lottery for people going back."
MAG says civilian deaths from landmines are escalating but precise figures are difficult.
Authorities are not differentiating between those killed by improvised explosive devices or during the conflict.
"There was one family that I met in a village [Wardak] near Mosul and I came across this guy and his daughter who were putting sheep in a pen," Sutton recalled. "It was quite picturesque, so I took some photos.
"Six weeks later I went back and I found out the guy's 14-year-old son had died. He'd been playing and dancing to music on his phone and went to check on the sheep, in the same place he'd been going to repeatedly, and there was an explosion.
"His father ran barefoot over to where it happened and his son's legs had been blown off and his body burnt to a toast.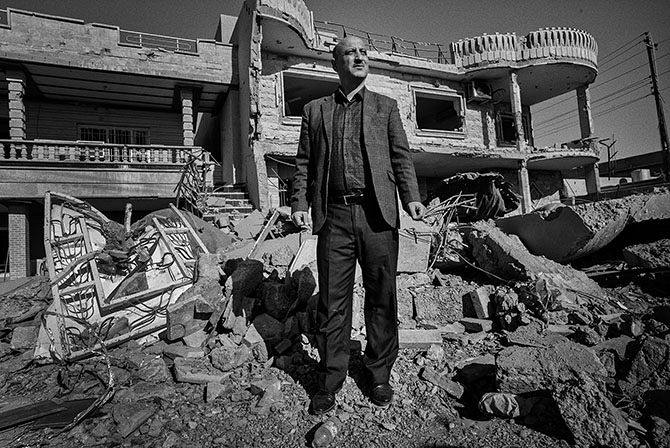 Faris Mamish stands outside his largely-destroyed house in Bashiqa. The house was used as a landmines factory and was hit by an airstrike. There are at least three Da'esh bodies in the rubble and large amounts of mine components. Credit: Sean Sutton/MAG.
"That was really hard. The whole family was there and it was just awful. He said he had other sons who were fighting in the war against ISIL. He told me he expected them to die but he never expected his younger son to, because he was still a child."
MAG is calling for more funding to tackle the problem. It says an extra £8 million (9.3 million EUR) would allow it to double the number of mine-clearing experts in Iraq.
Nina Seecharan, MAG's Iraq director, said: "We have been working around the clock to clear landmines in Mosul and make villages, schools and homes safe to go back to, but more support is needed if we are to prevent further civilian casualties.
"We are outraged by the escalating loss of civilian life. Our thoughts are with the families of the innocent men, women and children killed by landmines in recent months. The indiscriminate nature of these weapons means they should have no place in modern warfare."
Picture gallery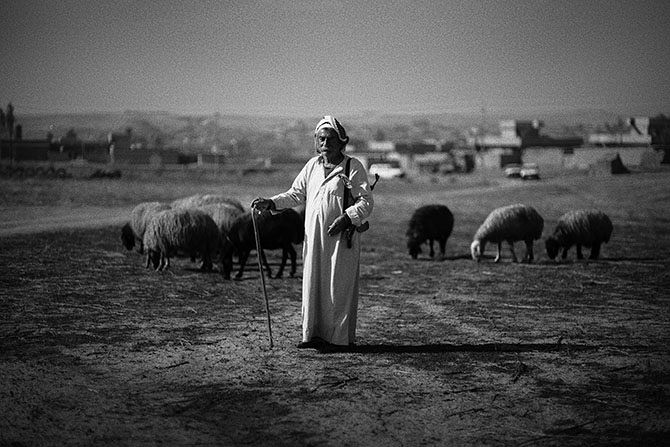 "I know it is dangerous and I am risking my life but I have to be here for the sheep," said Abdullah Khalil, 63, the first of his family to return home. "I couldn't keep them in Kalak any more. My cousin was killed by a mine three days ago – it is very dangerous. When
MAG
has cleared the mines my children's families (seven of them) will return. I will ask god to make sure the de-miners are safe. They are our heroes." Credit: Sean Sutton/MAG.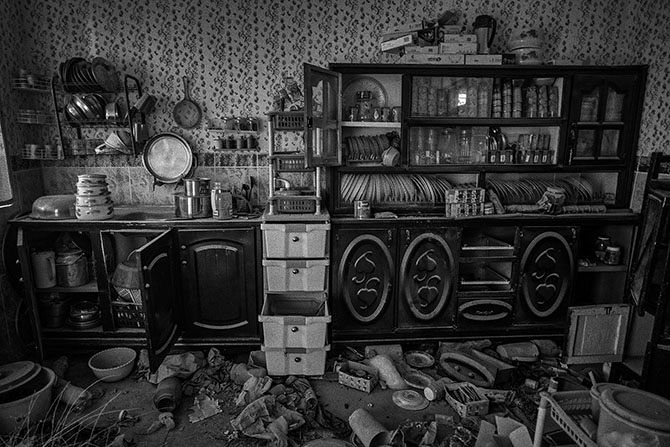 Three booby traps were found in this house. One was a projectile hidden in a cupboard in a bedroom linked to a pressure plate fashioned from a bicycle inner tube and hidden under clothing on the floor, another was a 35 kilo charge hidden under a blanket and linked to a pressure plate in the living room and the other one was by the front door, buried under the courtyard. Credit: Sean Sutton/MAG.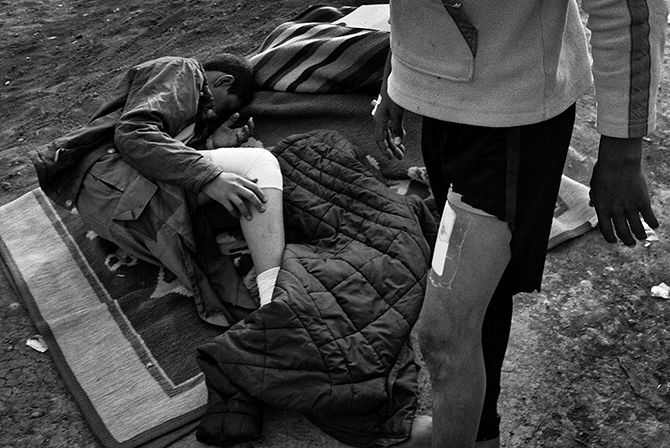 People are being killed and injured as they flee the fighting. These two boys were amongst a number of people injured when someone triggered a landmine near them in Gogjali close to Mosul. Credit: Sean Sutton/MAG.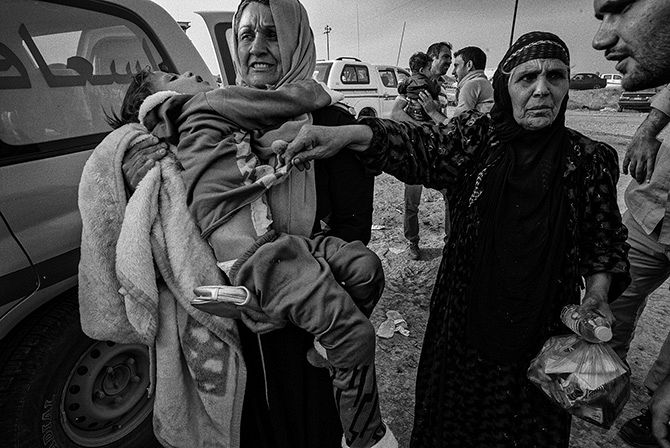 Distraught families with children injured in a landmine blast as they fled the front line. Location:Gogjali, east of Mosul. Credit: Sean Sutton/MAG.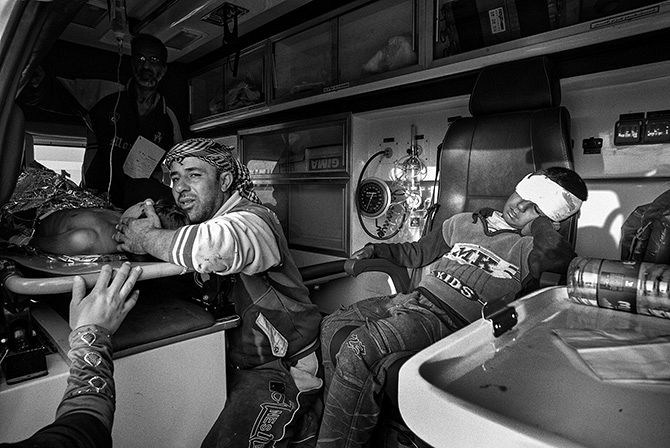 Jasem, 10, and Attalah, 11, picked up something metallic in Mosul, a few hours before this picture was taken. It exploded and they are both badly injured, Jasem, lying down, critically. Credit: Sean Sutton/MAG.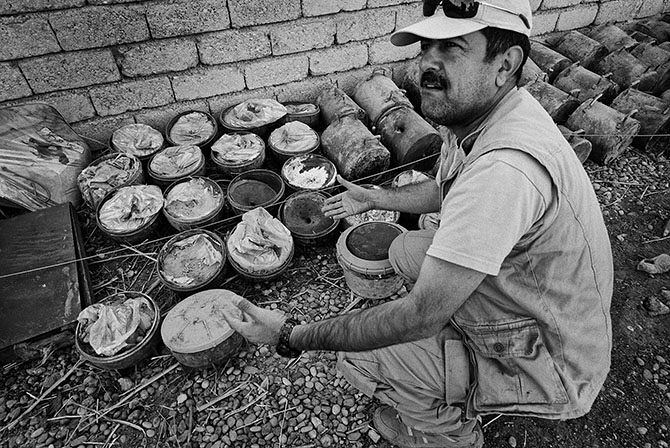 Salaam Mohammad, one of
MAG
's technical field managers, with defused landmines awaiting destruction.
MAG
teams have cleared nearly 1,000 of these in this area. Location: Tullaban, Khazir. Credit: Sean Sutton/MAG.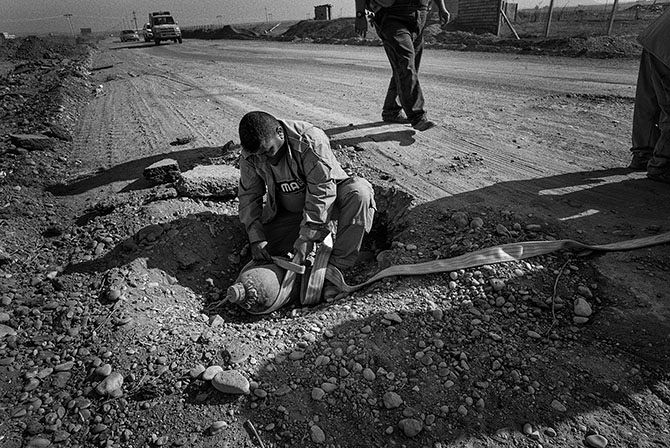 Deminers deal with explosive devices and landmines on the outskirts of Bashiqa. There were over 1.5 tonnes of explosives found here. Many vehicles had passed over these explosives – very close to the pressure wires. It is a miracle that it wasn't set off, say
MAG
. Credit: Sean Sutton/MAG.
Main image credit: Sean Sutton/MAG