Ousted Egyptian leader Hosni Mubarak freed after six-year detention
Comments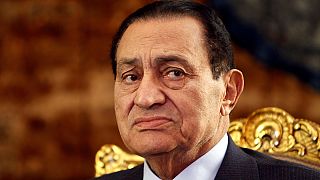 Overthrown Egyptian President Hosni Mubarak has been freed after six years in detention under heavy guard, his lawyer has said. He was the first leader to face trial following the Arab Spring uprisings.
Mubarak headed home to Heliopolis from the Maadi Military Hospital, where he had been detained.
Earlier this month, the 88-year-old former president was cleared of the final murder charges against him. He had been put on trial for cases ranging from corruption to rights abuses, including the killing of protesters whose 18-day revolt in 2011 ended his 30-year rule.
Mubarak was initially arrested in April 2011, two months after leaving office.