UK follows US in imposing electronic device flight ban
Comments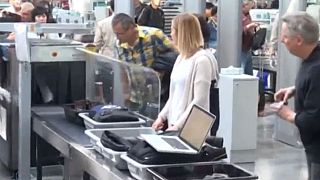 Britain followed in US footsteps on Tuesday by banning larger electronic devices from cabin luggage on flights from several Middle Eastern and North African countries, amid fears they could be used in a terrorist attack.
The safety and security of the travelling public is our highest priority
Direct inbound flights from Turkey, Lebanon, Jordan, Egypt, Tunisia and Saudi Arabia are affected by the new restrictions, in which devices larger than a normal-sized smartphone will have to be placed in the hold.
The British regulations affect British Airways, easyJet, Jet2, Monarch, Thomas Cook, Thomson, Atlas-Global, Pegasus, EgyptAir, Royal Jordanian, Middle East Airlines, Saudia, Turkish Airlines and Tunisair.
"The safety and security of the travelling public is our highest priority. That is why we keep our aviation security under constant review and put in place measures we believe are necessary, effective and proportionate," a British government spokesman said.
Turkey had already asked Washington to lift or lighten similar measures after it was included in eight countries impacted by a new United States ban.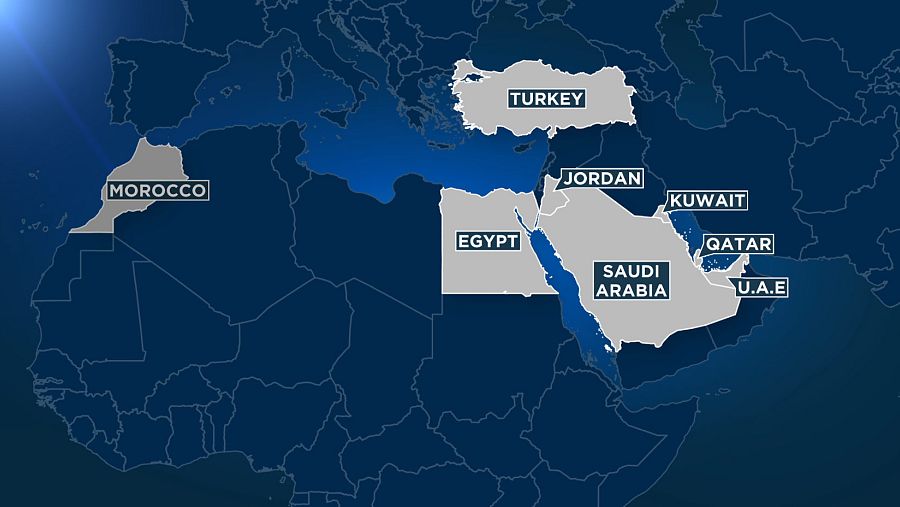 The airports covered by the US restrictions are in Cairo; Istanbul; Kuwait City; Doha, Qatar; Casablanca, Morocco; Amman, Jordan; Riyadh and Jeddah, Saudi Arabia; and Dubai and Abu Dhabi in United Arab Emirates.
The carriers – Royal Jordanian Airlines, Egypt Air, Turkish Airlines, Saudi Arabian Airlines, Kuwait Airways , Royal Air Maroc, Qatar Airways, Emirates and Etihad Airways – have until Friday to heed the new policy, which took effect early on Tuesday and will be in place indefinitely.
Unspecified terror threats are behind the restrictions which will keep items such as laptops and iPads out of the cabin on inbound US flights from 10 designated airports.
The restrictions were prompted by reports that terror groups want to smuggle explosive devices in electronic gadgets.
US authorities believe there is a threat from plots similar to an incident a year ago in Somalia, where a bomb hidden in a laptop blew a hole in the side of a plane although failed to down it, one source said.
UK & US laptop and electronics flight ban: How will the new rules affect me and which flights are affected?https://t.co/mib63LcT2Jpic.twitter.com/CjztEQxW66

— BBC News (World) (@BBCWorld) 21 mars 2017
"The US government is concerned about terrorists' ongoing interest in targeting commercial aviation, including transportation hubs over the past two years," a US counter-terrorism official said in a statement.
"Our information indicates that terrorist groups' efforts to execute an attack against the aviation sector are intensifying."
US officials say the measures have nothing to do with President Donald Trump's efforts to impose a travel ban on some majority-Muslim nations.
However, human rights group Amnesty International says the ban raises "serious concerns that this could be yet more bigotry disguised as policy".
with Reuters