Seoul demands ''collective measures'' against Pyongyang in wake of Kim Jong-nam death
Comments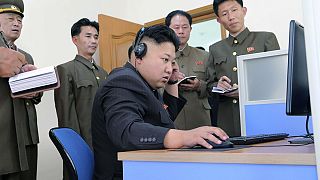 South Korea has called for "collective measures" against North Korea, including possible suspension from the UN.
Seoul said the use of chemical weapons to assassinate the half-brother of the North's leader Kim Jong-un was ''a wake up call''.
South Korea's demand came after Malaysia's Attorney General said two women will face charges of murder.
The pair are accused of smearing VX, the world's deadliest nerve agent, on Kim Jong-nam's face at Kuala Lumpur airport. The suspected killing has led to a meltdown in relations between Malaysia and North Korea.
Despite those diplomatic difficulties a North Korean delegation, including the country's former deputy ambassador to the UN has arrived in Kuala Lumpur
They are demanding the body of Kim Jong-nam and are also seeking the release from custody of another North Korean national.