Syria: ISIL car bomb on Turkey-backed rebels 'kills dozens'
Comments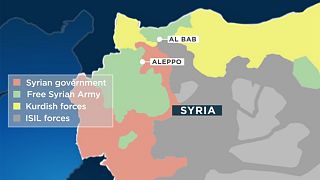 Security sources in Syria say more than 40 people including 35 civilians have been killed by an ISIL car bomb near al-Bab.
Many others are said to have been wounded in the attack, which happened at a checkpoint controlled by Turkey-backed rebels in the village of Sousian.
On Thursday the rebels drove the self-styled Islamic State from its last significant stronghold, and the nearby towns of Qabasin and al-Bezah in the north, after weeks of fighting.