Chinese soldiers perform 'rooster dance' to ring in the New Year
Comments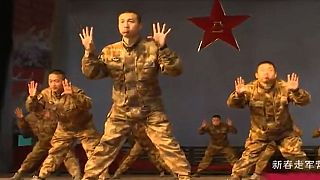 Chinese soldiers got together on January 26 to perform a "little chicken dance" in celebration of the New Year.
January 28 marks the Chinese New Year and the start of the Year of the Rooster.
The soldiers, who were not able to return home for the occasion, also celebrated with a specially-prepared meal.