Adama Barrow sworn in as Gambian president in ceremony in Senegal
Comments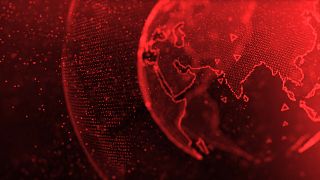 Adama Barrow has been sworn in as the president of Gambia in a ceremony in Senegal as Yahya Jammeh refuses to give up power.
Gambia was elected in a vote last month but Jammeh contested the result in a bid to continue his two-decade rule.
Neighbouring Senegal along with a coalition of African countries have sought to put pressure on Jammeh, including threatening military intervention.
"Follow live coverage on Africanews:"http://www.africanews.com/2017/01/19/live-gambia-crisis-jammeh-sticks-to-plan-barrow-maps-out-plan-ecowas-force/