Melania Trump's 'Cinderella Man' prepares for inaugural ball
Comments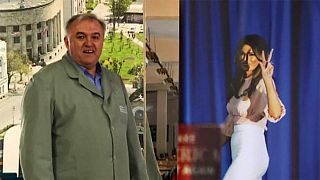 As a former model Melania Trump is used to being the centre of attention. Now those behind her sartorial choices can also expect to be in the spotlight as is the case for her shoemaker.
For the director of Bosnian footwear firm, Bema, it's proving a lot to take in. Marinko Umicevic has been invited to one of President-elect Donald Trump's inauguration parties and he's been having sleepless night since.
"Now, I have a problem, I need to figure it out what kind of present to give Melania, what to buy for her. I don't care much about [Donald] Trump. But I need to bring something nice for her," said Umicevic. "I've also asked them if I can I bring one more person because I would like to invite the president (Milorad Dodik). But that made my wife is angry! Now I need to find and a book flight to the USA, it is not simple. It is not like getting a local bus and driving," added Umicevic
Oh, what is a man to do when he's invited to a ball? The only thing for sure is to put your best foot forward.