Clare Hollingworth, reporter who broke start of World War Two dies
Comments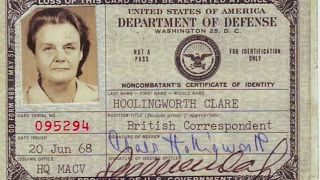 Clare Hollingworth, the rookie reporter who broke the news that World War Two had begun, has died. She was 105.
In August 1939, then aged 27, she travelled alone to the German border and witnessed the first column of Nazi tanks mobilising to invade Poland.
Three days later she was the first to report the outbreak of hostilities not only to Daily Telegraph readers but also to British and Polish authorities.