'Casual kicker': Berlin metro attack suspect detained by police
Comments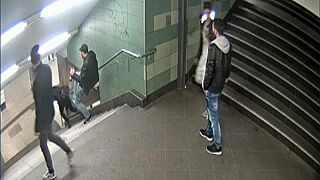 Authorities in Berlin say they have arrested the man suspected of kicking a woman down a flight of stairs in an underground station in the German capital.
The assault, which was caught on a surveillance camera, happened in October, but police released the clip last week in an effort to identify the perpetrator.
A 27-year-old man, who is said to be from Bulgaria, has now been detained while on a bus in Berlin's long-distance bus station. No further details have been released.
The seemingly casual brutality of the incident caused public outcry. The video went viral and some people offered rewards for information on the suspect. The victim was hospitalised with a broken arm following the attack.