Moonwalker Buzz Aldrin evacuated from South Pole
Comments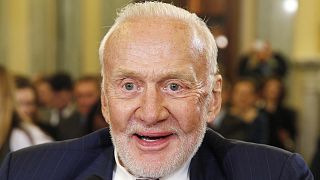 Buzz Aldrin, the second man to walk on the moon, has been evacuated from the South Pole due to a medical condition.
The 86-year-old former US fighter pilot and astronaut was on a trip to Antarctica when his condition deteriorated, according to the tourist company he was travelling with.
He's been transferred to McMurdo Station, a nearby US research base, where his condition is said to be stable.
Aldrin stepped out onto the moon some 20 minutes after Neil Armstrong as part of the Apollo 11 mission on July 20, 1969.