Eight dead in earthquake at Polish copper mine
Comments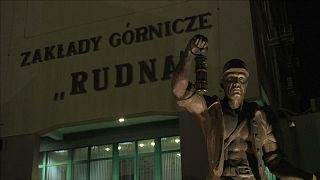 The death toll has risen to eight after an earth tremor caused rockfalls deep underground at a copper mine in southwest Poland.
Five miners had been confirmed dead at the Rudna mine in Polkowice following the shallow earthquake of around 4 magnitude. Rescue teams seeking their three missing colleagues later found three bodies.
Europe's largest copper mine, it is operated by state-run KGHM whose Chairman Radoslaw Domagalski-Labedzki said four days of mourning were being announced and events organised for Miners' Day on Sunday cancelled.
With sections of tunnels blocked by rocks, he told reporters how difficult the rescue operation had been.
The quake's epicentre was 1,500 metres below the surface, state news agency PAP reports. KGHM said the tremor was "very strong" and caused "extensive damage".
Nine people working underground suffered spinal and head injuries in Tuesday night's disaster.
Tremors often occur in mines as removing ore and digging tunnels from beneath the surface weakens the structure of the surrounding rocks, but most are harmless.