Trump claims loss in popular vote down to 'illegal' votes
Comments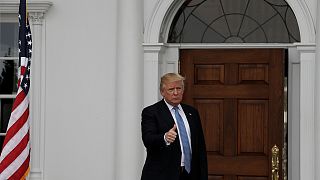 President-elect Donald Trump has claimed that, contrary to the official count, he won both the electoral college and the popular vote.
Taking to Twitter, the billionaire real-estate mogul said that Hillary Clinton's increasing majority in the overall election count was down to illegal voting.
In addition to winning the Electoral College in a landslide, I won the popular vote if you deduct the millions of people who voted illegally

— Donald J. Trump (@realDonaldTrump) 27 November 2016
The allegation comes after Clinton's lead in the popular vote passed two million, although Trump provided no evidence to back up his claim of voter fraud.
Serious voter fraud in Virginia, New Hampshire and California – so why isn't the media reporting on this? Serious bias – big problem!

— Donald J. Trump (@realDonaldTrump) 28 November 2016