Trump: US recount row ridiculous
Comments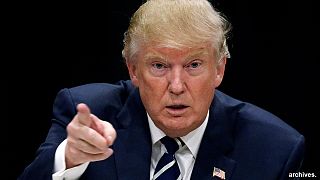 US president-elect Donald Trump was quick to denounce Hillary Clinton's decision to help with efforts to secure vote recounts in several states, dismissing the notion as "ridiculous".
Defending the results of the recent presidential election which saw him narrowly clinch victory despite losing the popular vote, Trump said in a statement that the "people have spoken" and that "the election is over".
Clinton's presidential campaign said on Saturday it would aid Green party nominee Jill Stein's push for recounts in several states, despite the Obama administration declaring the result "the will of the American people".
"We certainly understand the heartbreak felt by so many who worked so hard to elect Hillary Clinton," the Clinton campaign's general counsel Marc Elias wrote in an online post.
"It is a fundamental principle of our democracy to ensure that every vote is properly counted," he continued.
Stein believes there is evidence that voting equipment used by some states had been tampered with.
She told reporters: "We want to know what our vote is, and that our votes are being counted. This is not a partisan effort but we need to have confidence, too.
"When evidence emerged the system was being hacked all over the place, my conviction only strengthened that this was something we have to do."
Trump called Stein's effort a "scam" and that it is "just a way… to fill her coffers with money, most of which she will never even spend on this ridiculous recount".