Mosul offensive to rout ISIL to begin 'imminently'
Comments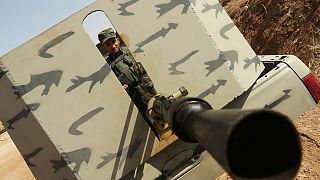 The Iraqi army has dropped tens of thousands of leaflets over the ISIL stronghold of Mosul, warning residents of an imminent offensive to reclaim the city from the jihadist group.
The assault on Mosul, the last ISIL held city in Iraq, is expected to begin within weeks and the leaflets urged civilians to stay at home and assured that they would not be targeted.
Iraqi government drops #leaflets over #Mosul warning residents of upcoming #attack#Iraqhttps://t.co/sLZwrUMDC2pic.twitter.com/EhwRAGhI7L

— Oden (@Gjallarhornet) October 16, 2016
However, authorities are concerned that tensions between Shiite militias and Mosul's Sunni Muslim population may lead to revenge killings in the heat of battle.
Mosul is the largest ISIL held city in Iraq. With a pre-war population of around 2 million people, it is far bigger than any other cities that have been recaptured from the militant group so far.
The United Nations said last week that it was bracing for the world's biggest and most complex humanitarian effort. The offensive could leave up to 1 million homeless and may see civilians used as human shields or even gassed.