Moderate Islamists win elections in Morocco
Comments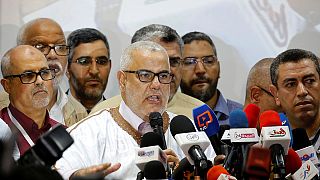 Morocco's moderate Islamists have won parliamentary elections. The ruling Justice and Development Party or PJD which has been in power since Arab-spring inspired protests five years ago won 125 seats.
Their rivals, the Authenticity and Modernity Party, which campaigned against the Islamisation of Moroccan society won 102 seats.
It was hailed as a sign of approval by the PJD despite frustrations over their handling of the economy during five years in office.
"There is no alternative much better than them. So people, they put their trust on them again. And we hope so that they will do much better than the last five years," Khalid Lamlagn, a Moroccan tour guide lamented.
"All they have done is take money out of the pockets of the Moroccans because everything has become so expensive. We can't live like this. It was not like this with the others," Fadija Monem, a primary school teacher told a reporter.
The tight race means that forming a coalition could be tricky for the PJD, after their high-scoring rivals ruled out an alliance.
"Probably they will have to go with six different parties to go for a coalition. I don't know, we might end up going for another election sometime in another month," explained Otman Magraoui, a Moroccan law student.
Whatever the final make-up of the government, they face the challenges of high youth unemployment, debt and Islamic extremism. Earlier this week authorities uncovered a cell of jihadists intent on carrying out an attack on election day.