Militants kill 17 soldiers in India-administered Kashmir
Comments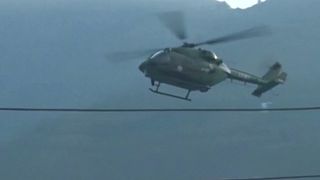 Militants have killed at least 17 soldiers and injured 18 at an Indian Army Brigade headquarters in Kashmir, near the de facto border with Pakistan.
An army spokesman in the India-administered region confirmed the deaths and said four commando-style gunmen had also been killed after storming the base in Uri.
The attackers, said to have been armed with grenades and guns, reportedly set fire to one building then entered into a gun fight which lasted several hours.
It's the most deadly assault in disputed Kashmir since 2014 and one of the most fatal in quarter-century-long insurgency.
Around 80 people have been killed in more than two months of clashes in the region and a strict curfew is in place.