South Africa: emergency service work to save illegal workers trapped in mine
Comments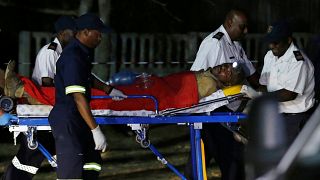 Rescuers are working to recover a group of illegal miners who became trapped in a South African gold mine last Wednesday (September 7).
Nine of the group have been rescued from Langlaagte pit. The number still stuck is believed to be at least eight.
Those who have emerged have been arrested and the site, Johannesburg's oldest gold mine, sealed off to prevent further illegal activity.