Dubai removes doors separating civil servants' offices
Comments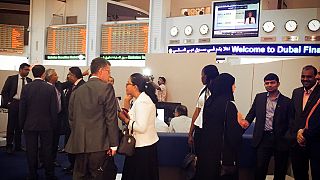 Dubai's ruler has followed up a surprise visit to government buildings by ordering office doors be removed.
Last week Sheikh Mohammed Bin Rashid al-Maktoum embarked on an unannounced early-morning tour of various departments.
Following the visit, in which he was filmed wandering through the empty offices of senior civil servants, a number of officials were removed from their posts.
Now, the Sheikh has announced in a video that he has ordered doors and glass pane partitions separating offices to be dismantled.
" I made a surprise visit to government departments and I was surprised to see a number of directors sitting behind closed doors. So I gave orders to remove all the doors" Sheikh Mohamed says as reported by Gulf Digital News Online
The move is being seen as an attempt by the UAE's Sheikh to get more young faces and young leaders involved in administration and to make Dubai's bureaucracy more efficient.