Security protocol breach resulted in missile misfire, Taiwan says
Comments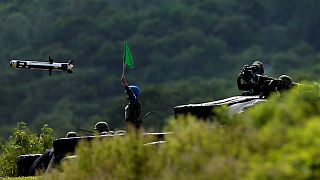 Taiwan's defence ministry has admitted the misfiring of a missile last month was caused by a failure in security protocol.
The long range anti-ship rocket was mistakenly launched towards China during a training exercise. It hit a Taiwanese trawler, killing the skipper and injuring three crew.
The accident apparently happened when a naval officer, who had been left unsupervised in the control room, decided to practice firing procedures while unaware the system was in ''combat mode''.