Pope Francis encourages acceptance at penultimate day of World Youth events
Comments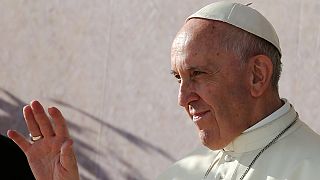 On the penultimate day (July 30) of the World Youth celebrations in Poland, Pope Francis addressed worshippers at the Sanctuary of Divine Mercy in the south of Krakow.
At a later ceremony of reconciliation, he encouraged the 200,000 young people present not to turn their backs on those in need, reiterating the message of acceptance that has been prevalent throughout his tour.
The pontiff's visit to Auschwitz on Friday (July 29) was perhaps the exception.
He gave no statement, but chose rather to remember the 1.5 million people killed there during the Second World War in quiet reflection, breaking the hush only to greet those who survived the Nazi death camp.
Francis also prayed in the cell of Saint Maximilian Kolbe a Polish priest who sacrificed himself to save the life of another man, who was the father of a family.
On Sunday (July 31), one of the final acts of his trip will be to announce the location of the next World Youth Day.