Looking back at the Olympics: Sydney 2000
Comments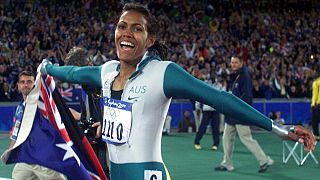 SYDNEY 2000 A memorable Games for Water-sports
As is often the case at the Olympics, the host nation – in this case Australia – excelled. To symbolise Australia's efforts at reconciliation with its Aboriginal population, Cathy Freeman was given the honour of lighting the Olympic flame at the opening ceremony. She later went on to win Gold in the 400 metres in front of a home crowd. Swimmer Ian Thorpe was also amongst Australia's 16 Gold medals, breaking the World Record in the 400 metre freestyle.
Less rapid but just as memorable in the pool was Eric Moussambani of Equatorial Guinea. He qualified for the Games via a 'wild card' and only took up swimming eight months before competing at the Olympics. Although he was clearly struggling to finish the 200 metre distance (he did, but in twice the time of his fastest rivals), Moussambani was cheered on by the crowd and later lauded as an example of Olympic spirit.
The IOC did not agree though and after Sydney, it reduced the number of 'wild card' entries to avoid a repeat of Moussambani's famous swim. Another of the memorable competitors at Sydney was British rower Steve Redgrave who won Gold for the fifth time at consecutive Olympics, a tremendous achievement given the extreme physical rigours of his sport.
Eric the eel

Ian Thorpe

Cathy freeman

Redgrave

Photo: Ian @ ThePaperboy.com