Russian teams arrive in Rio, IOC criticised
Comments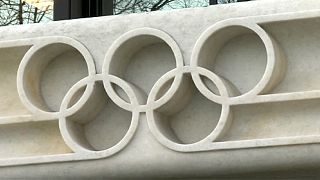 "Doping issues, we have nothing, we have never had this issue, never in our life. I am head coach about thirty years and no one time, not once, said head coach of the Russian gymnastics team Andrei Rodionenko as he arrived in Rio. "I cannot imagine an Olympic Games without Russia, it is not possible.
While Russian gymnasts limbered up for the Rio games, a doping scandal threatens to exclude their fellow sportsmen.
After a World Anti-Doping Agency report found widescale state-sponsored doping, it recommended a blanket ban of the Russian team. The International Olympic Committee has drawn major criticism after rejecting an all-out ban, preferring to leave the decision to individual sports governing bodies, leaving international federations just 12 days to vet competitors.
The WADA said Russian state-sponsored doping 'seriously undermined clean sport' and lamented the softer sanctions of the IOC, as did Australia's sports minister Sussan Ley.
"I maintain the view that any actions less than what WADA has recommended at this critical point in time risks Rio being overshadowed by a contagious suspicion of compromised integrity and damaging the reputation of the Olympic movement."
While the Kremlin sees a Western conspiracy behind the ban on their track and field athletes, other competitors see the part-inclusion of Russian teams as undermining the spirit of the Olympics.