No blanket ban on Russian athletes - IOC
Comments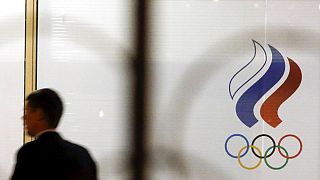 Russia has escaped a blanket ban from the Rio Olympics following the country's doping scandal.
Every human being is entitled to individual justice

President of IOC
The International Olympic Committee has offered Russian athletes a lifeline by ruling that it will be up to each international sports federation to decide on whether a Russian competitor is clean and can take part.
Thomas Bach, IOC President clarified the ruling:
"We decided that the presumption of innocence cannot be applied to Russian athletes. The international sports federations will carry out an individual analysis of each athletes anti-doping record taking into account only reliable international tests – that means Russian tests cannot be taken into consideration."
For individuals to be allowed to compete at Rio they must have a "spotless international record on drug testing", the IOC said, adding athletes who have been sanctioned in the past for doping will not be eligible.
The IOC President went on to say they had to acknowledge each individual's right to justice:
"Every human being is entitled to individual justice. There we have set the bar to the absolute limit for how Russian athletes can achieve to compete in Rio. All of them have to meet individually this number of very strict criteria we have established today."
The IOC's decision comes despite a call by the World Anti-Doping Agency for a blanket ban in response to an independent report that said Russia has been operating a state-sponsored doping programme since 2011 until 2015.
The International Association of Athletics Federations has already ruled that Russian track and field athletes will not compete at the Games, but the door is now open in other sporting disciplines.
On Sunday the International Tennis Federation (ITF)wasted no time in clearing seven Russian players nominated for Rio. The ITF said the players have been subjected to a rigorous anti-doping programme outside Russia, which it considers sufficient to meet the IOC's requirements.
International Tennis Federation clears Russian tennis players to compete at Rio Olympic Games https://t.co/uHxK9DqRhE

— Guardian sport (@guardian_sport) July 24, 2016