Russia welcomes IOC decision against blanket ban on Rio athletes
Comments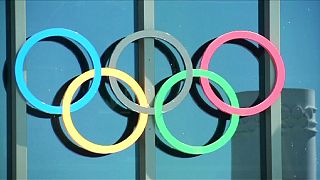 The Kremlin says it welcomes the International Olympic Committee's (IOC) ruling against a blanket ban on Russian athletes at the next month's Olympics.
The IOC added the decision to ban athletes from Rio would be the responsibility of individual sports federations.
Russian track and field athletes are not affected by the ruling and are still banned.
But the country's sports minister wants clean athletes to be allowed to go to Rio.
Russian athletes with a history of doping are not eligible to compete, but those from other countries are.
The head of Russia's national olympic committee said he is working on a list of athletes involved in previous doping abuse cases.
Alexander Zhukov said : "We need literally in the next couple of hours and days to do this work with the international federations on each individual athlete. So that the international federations can present such lists."
There was bad news for Russia's swimmers. FINA, the swimming federation has banned seven Russian swimmers from competing.
The governing body said in a statement that it supports the IOC's decision in respect of the participation of so-called clean Russian athletes.