Germany: Syrian migrant kills woman in machete attack - police
Comments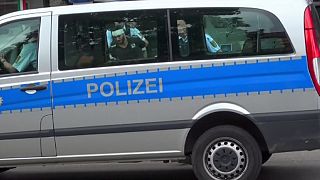 A woman has been killed and two people injured in a machete attack in southern Germany.
Police said the perpetrator, who has been arrested, is a 21-year-old Syrian asylum seeker.
The attack took place in the German city of Reutlingen, near Stuttgart.
The assailant was apparently acting alone, police have said, adding that there is no indication that it was a terrorist act.
Witnesses have said that the victim, a woman, and the perpetrator had been arguing before the attack.
The killing follows a mass shooting in Munich on Friday and an axe attack on a train near Wuerzburg on Monday.