Memorial for slain Ukrainian journalist Pavel Sheremet held in Kyiv
Comments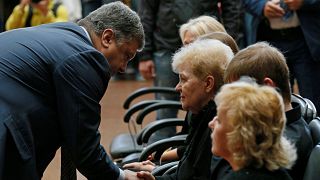 Hundreds of people came to pay tribute to a prominent Ukrainian journalist who died in a car bombing in Kyiv earlier this week.
44-year-old Pavel Sheremet is to be buried in Belarus. His killing sent shockwaves through the Ukrainian media community.
A swift and thorough investigation was promised by authorities, but provided no theory as to why they think he was killed.