Turkey reopens Incirlik military air base, Pentagon confirms
Comments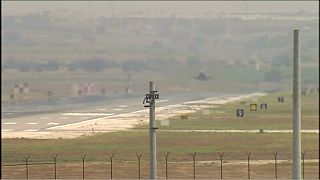 Turkey has reopened its Incirlik air base to US military aircraft, the Pentagon has confirmed.
Operations were temporarily halted on Saturday after Turkish officials closed airspace around the complex.
Power to the military facility was also cut, forcing the US portion of the base to use backup generators.
Lying around 100 kilometres from the Syrian border, Incirlik is vital in the US-led coalition's efforts to fight ISIL.
The facility's commander General Bekir Ercan Van was arrested, along with 11 other officers, in connection with the failed coup.