ISIL 'top commander' Omar al-Shishani killed in Iraq
Comments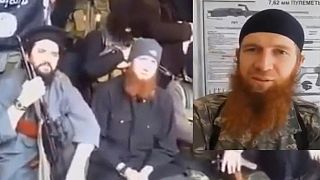 Described by the Pentagon as ISIL's 'minister of war' Omar al-Shishani was killed in combat in Iraq, the news agency affiliated with the militant group has confirmed.
Quoting a military source the Amaq website said al-Shishani was killed in the city of Sharqat, south of Mosul, along with several other so-called Islamic State fighters.
The loss of a top commander may come as a blow to ISIL, and it comes after a string of setbacks this year. The group took control of large swathes of Iraq and Syria in 2014, but has recently lost ground. Iraqi troops are now advancing towards Mosul, the last ISIL-held city in the country.