Euro 2016: the best and the worst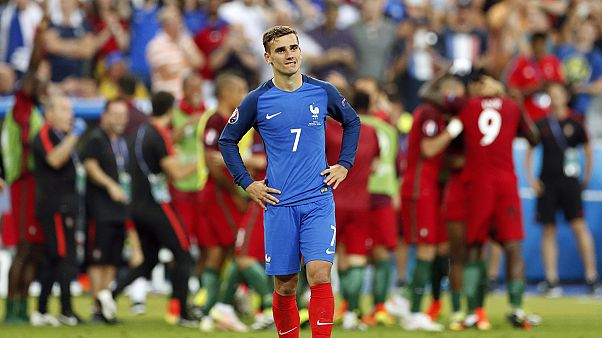 So after a month of football Euro 2016 is finally over. There were plenty of highs and lows depending on your team. From Iceland dumping out England to Wales' memorable win over Belgium, and to top it all off, Portugal's shock victory over France.
To get more on the Euro 2016 story, Euronews' Paula Villaplana spoke to Spanish football journalist Santiago Segurola.
Paula Villaplana, euronews:
''Good afternoon Santiago and thank you for being with us. Let's start with what happened on Sunday. Portugal became champions, what did you think about the final?''
Santiago Segurola:
''I think it was a cagey final, overshadowed by the injury of Cristiano Ronaldo. It was a surprise because France was favorite to win, but the victory honours a small but great footballing nation. Fifty years ago Portugal had a wonderful generation of players, Eusebio, Columa and Simoes in the World Cup in England, where they reached the semis. But they have never lifted a trophy until now. They've achieved it with a team that has less quality than the teams of 66 and 2000 with Figo. In any case, this is a well merited victory because without question, France were the favourites.''
euronews:
''Do you think this European Championship has been more about individual players rather than particular teams?''
Santiago Segurola
''It's been an average Euros, with too many teams in my opinion. It's been a party for little countries such as Iceland, Wales and Northern Ireland. They've had the chance to participate in an event where they have never been invited before. I think the timetable has been excessive. The players were suffering from exhaustion. It's been a tournament of details rather than good team play.''
euronews:
''As you just said, there have not only been some excellent players but also some national teams that have surprised us all, such as Wales and Iceland.''
Santiago Segurola
''Yes, there were the little teams. It's always nice because it's extremely difficult for them. They have small populations with few professional players. People appreciate the fact that they are at a big tournament. Iceland played as a team. Wales has two exceptional players, Star Gareth Bale and Aron Ramsey. His absence in the semi-final against Portugal was a big loss for them.''
euronews:
''I have to ask you about the disappointing display of Spain. Did you see this coming? What were your feelings about 'la Roja' before the tournament started?''
Santiago Segurola
''Spain has great players, players from some of the biggest clubs in the world. But they don't have that fire in their belly anymore which they used to have in 2008 and 2012. The transition for them now will be complicated. Portugal has done it much better. They have young upcoming players who adapted so well to the team. This was not the case for Spain.''
euronews:
''And just to finish Santiago, what's your view on world football going forward? Specifically the World Cup in two years!''
Santiago Segurola:
''Regarding the 2018 World Cup my prediction is that Germany will be the favorite. They have style. This German team in the Euros lacked a bit of cutting edge in attack, but I think it will soon be the leading team in the world football.''
euronews:
''Thank you very much Santiago for talking to us on euronews.''