Theresa May to become UK prime minister on Wednesday
Comments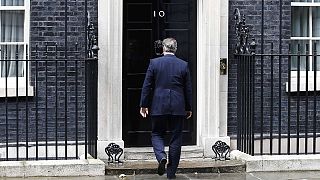 David Cameron has said Theresa May will become the UK's next Prime Minister after confirming he plans to resign on Wednesday.
The announcement comes after May's only rival in the Conservative leadership race, Andrea Leadsom withdrew from the contest.
Cameron confirmed he would go to Buckingham Palace earlier than expected and hand in his resignation to the Queen following Prime Minister's Questions in the UK parliament on Wednesday afternoon.
It means May, the current Home Secretary (interior minister), will become Britain's second woman prime minister after Margaret Thatcher, who was in power from 1979 to 1990.