Danish 'jewelry law' used to confiscate migrant cash
Comments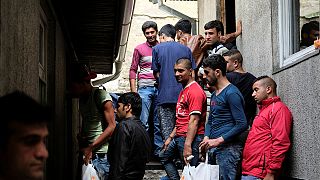 Denmark has used the controversial law to seize migrants assests for the first time since it was introduced in January.
Protest in front of Athens Danish embassy,against new refugee bill.Protesters drop money&jewelry
Photo:A.Kalodoukas pic.twitter.com/kyawfmEV07

— Analyze Greece! (@analyzeGreece) February 2, 2016
The L87 or 'jewelry bill' allowed authorities to seize cash from five migrants who tried to enter the country with fake travel documents.
Authorities confiscated kr79,000 around €10,500.