What do young people think of Brexit?
Comments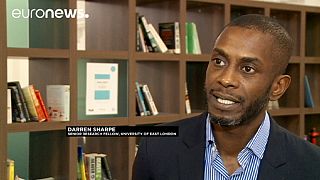 The decision over whether the UK remains inside the European Union could depend on whether young people vote in sufficient numbers on 23 June.
With only a few days to go before Britain vote on one of the most significant political decisions for a generation, euronews reporter Damon Embling met up with Dr. Darren Sharpe, a Senior Research fellow at The University of East London, to find out how young voters might affect the referendum.