Three killed in car bomb attack on police station in southeast Turkey
Comments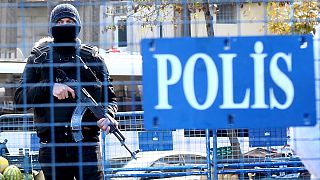 At least three people have been killed and 30 wounded in a car bomb attack on a police station in southeastern Turkey.
The massive blast killed one police officer and two civilians, according to the prime minister speaking to reporters as he visited those injured in an attack one day earlier in Istanbul.
The latest attack occurred in the city of Midyat, close to the country's border with Syria and reports are emerging of further attacks, also in the province of Mardin.
There has been no claim of responsibility, however, the prime minister claimed Kurdish militants were behind the attack.
It comes a day after 11 people were killed in a bombing in Istanbul. No-one has claimed responsibility for Tuesday's attack, the fourth this year on Turkey's largest city.