Germany becomes 27th nation to recognise Armenian genocide
Comments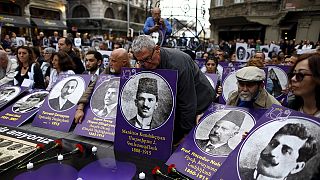 Thursday's vote in the German parliament recognising a genocide of Armenians in Turkey a century ago has enraged the Turks and delighted the Armenians.
Ahead of the vote Turkey, which has always denied the accusations, warned Germany that it would cause problems between them. As soon as the result was announced the Turkish ambassador was recalled to Ankara for "consultations". Angela Merkel believes it will end there.
"Regarding the vote in the German parliament I would like to say that there is a lot that binds Germany to Turkey. And even if we have a difference of opinion on an individual matter, the breadth of our links, our friendship, our strategic ties, is great, starting with defence issues and many other issues, and last but not least the three million Turkish citizens that live in our country," she said.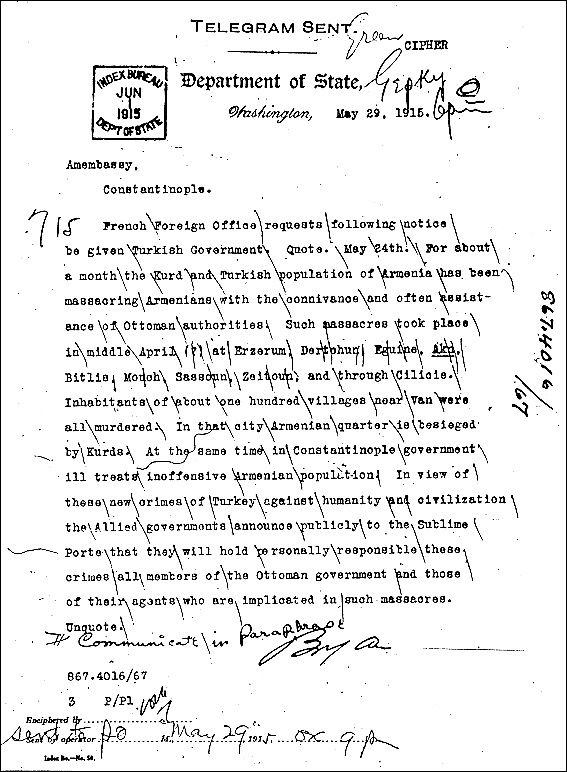 The Armenian genocide was the first foreign human rights issue to enflame the American public, which called on Washington to issue this diplomatic telegram along with Britain and France…in 1915
Armenian lobbies around the world have long pushed hard for the events of WWI to be recognised as a deliberate attempt to exterminate them. A group danced for joy outside parliament.
"Our example is the proof that it will never be forgotten if one commits such atrocities, either in the future or today," said a woman carrying an Armenian flag.
"It is of course fantastic, but it is very sad that the German government, which is so intelligent and has experienced some history of its own, needed so long to accomplish this," said one man.
The Turks insist that the events happened during wartime when there was violence on both sides, and they dispute the numbers.
The Armenians also have a number of high-profile international celebrities who have championed their cause, notably Charles Aznavour, and Kim Kardashian. In all 27 countries now recognize the event.