Turks outraged at Germany's Armenian genocide recognition
Comments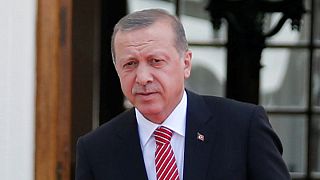 Turkish President Recep Tayyip Erdogan, in Kenya as part of an African tour, might have been expected to react strongly to the German vote.
Instead he left that to his ministers, and did not announce any immediate measures in response. He did however insist that the vote would not be without consequences for bilateral relations.
"The decision taken by the German Parliament will, in fact, seriously harm Turkish-German relations. When I get back we'll sit down, we will evaluate the situation and will talk about which steps we will take".
Back in Turkey reactions were nearly uniformly hostile. In Turkey very few people, mostly educated and more on the left of politics, will entertain the idea that a genocide took place. Most people insist it was during wartime, when terrible things happen.
"If the Germans forcing Turkey to do something, then Turkey should answer back. If you think of Hitler's Germany, what we have done is nothing, if we have really done something. But we didn't do anything," said one man.
"Whether the German Parliament recognised that there was a genocide or not is meaningless for me, because I believe there was a Genocide," said another, younger man.
The vote comes at a very bad time for Turkish-German relations, which are already under strain because of the refugee crisis.