Death penalty sought for South Carolina church shooter
Comments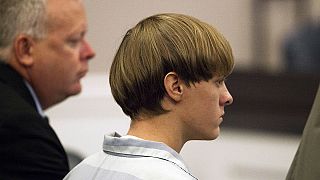 Federal prosecutors are to seek the death penalty for a white man accused of killing nine black parishioners in a racially motivated attack at South Carolina church last June.
"The nature of the alleged crime and the resulting harm compelled this decision," Attorney General Loretta Lynch said in a statement.
Twenty-two-year-old Dylann Roof also faces 33 other charges including hate crimes.
Justice Dept: Seeking death penalty for South Carolina church shooter https://t.co/iz9fK20zNV

— NorthDallas Gazette (@NDGEditor) May 24, 2016
Among the relatives of the victims views on the death penalty differed. While some said it sent a message that that such brutality won't be tolerated, others called for Roof, if found guilty, to spend his life in prison.
Roof is due back in federal court in Charleston on June 8, when prosecuters are expected to discuss a trial date.