Up to 500,000 South Africa gold miners to launch lung disease class action suits
Comments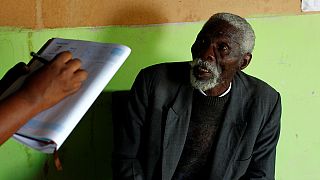 Up to half a million gold miners have been given the go-ahead to launch class action lawsuits after contracting fatal lung diseases underground.
The South African High Court ruled that workers who'd died of silicosis and tuberculosis could also be included, with any damages being paid to family members.
"In the context of this case, class action is the only realistic option through which most mine workers can assert their claims effectively against the mining companies," Justice Phineas Mojapelo ruled. "This is the only avenue to realise the right of access to court, which is guaranteed by the constitution."
[PRESS RELEASE] CLASS ACTION CERTIFIED FOR SOUTH AFRICAN GOLD MINERS IN LANDMARK CASE https://t.co/iEqvFpqZlqpic.twitter.com/E3lGyX5RHV

— LRC South Africa (@LRC_SouthAfrica) May 13, 2016
Each mining company "will be held liable or responsible for their own actions for unlawful emissions," the panel of three judges unanimously ruled.
South Africa Gold Miners To Sue Over Lung Disease - https://t.co/KdT6sBHFsZpic.twitter.com/NGjaKQAd28

— LEADERSHIP Newspaper (@LeadershipNGA) May 13, 2016
Medical research indicates up to half of former gold miners have silicosis, which in turn makes sufferers extremely vulnerable to tuberculosis, meaning the suits could cost the industry hundreds of millions of euros.