UN court calls on India to release Italian marine
Comments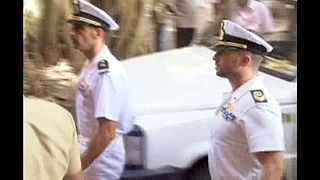 A UN court has ruled that India must allow Italian marine Salvatore Girone, who's been detained in Delhi for more than four years, to go home,
Girone is one of two marines arrested in India in 2012 on suspicion of killing two fishermen from Karola while taking part in an anti-piracy mission on an Italian oil tanker.
Italian marine Salvatore Girone may return home. Where is 56 inch Modi Ji ?https://t.co/Amz3yiblYi#ModiPetroBomb#CrimesOfSoniaGandhi

—

AAP

Belgaum (@AAPBelgaum) May 2, 2016
Massimiliano Latorre was allowed to return to Italy with health problems, but India has refused to release Girone.
Italian Foriegn Minister Paolo Gentiloni welcomed the courts ruling:
"The international court has already ruled in our favour (first time in August) and now I believe that when the merits of the case are studied the international court will rule in our favour again. In the end, the arguments given by Latorre and Girone, will prevail. It will take a bit 'of time, but they will prevail."
When both Italy and India disputed the case the International Tribunal at the Hague stepped in.
Italy has always argued that the case should not be heard in India because it said the incident had occurred in international waters.
Today's ruling means Girone will be released but held on bail back home while the Court's investigation continues.