Jail term upheld for faulty breast implants company boss
Comments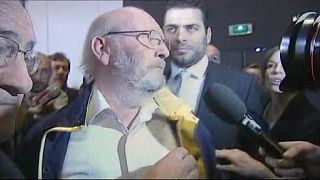 The founder of a company that made faulty breast implants has had a four-year jail sentence upheld by a French appeals court.
Jean-Claude Mas, 76, was also fined 75,000 euros and was banned for life from working in medical services or running a company. He was allowed to go free pending another appeal.
The scandal over abnormally high rupture rates in PIP implants emerged five years ago, affecting hundreds of thousands of women in dozens of countries.