Scandal engulfing Mitsubishi widens with new revelation about testing methods
Comments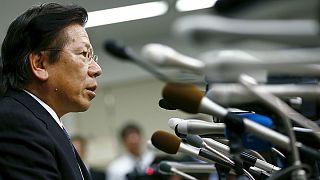 A new admission from Mitsubishi Motors has widened a scandal engulfing the company.
Managers have now admitted they have been using an improper fuel-efficiency testing method since 1991.
The company said this concerns the Japanese domestic market and the number of vehicles involved is not known.
Last week Mitsubishi admitted submitting misleading data on the fuel efficiency of more than 620,000 cars.
Its offices have been raided by Japanese authorities and US vehicle safety authorities have also asked for more information.
The company is the world's sixth-largest car manufacturer and the new revelations have plunged it into crisis.
Forty percent has already been wiped off the value of Mitsubishi's shares on the stock market.