US Health experts confirm Microcephaly link with Zika virus
Comments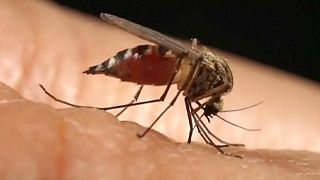 Confirmation of link between microcephaly and Zika
Questions remain unanswered
Report could refocus efforts on a vaccine
After weeks of study and debate, US health officials have confirmed that the mosquito-borne Zika virus causes birth defects including microcephaly. That's the syndrome where children are born with unusually small heads. The confirmation comes after hundreds of cases in the Americas were recorded last year.
Dr. Sonja Rasmussen, Director, Division of Public Health Information Dissemination at CDC said in her opinion the confirmation of a link is helpful:
"I think it really helps us by being able to say that Zika causes, or is a cause, of microcephaly and serious brain defects that we can be more clear in our messaging and we can really focus our research into the important, remaining questions."
Remaining questions
Risk level of having a baby with a problem after mother is infected.
Other possible defects caused by the virus.
Will children have problems later in life.
CDC officials said the findings do not change the agency's earlier guidance to pregnant women.
The CDC has discouraged pregnant women from travelling to places where the Zika virus is spreading, mostly in Latin America and the Caribbean.
The study by the US Center for Disease Control and Prevention (CDC) is being seen as a turning point as its hoped experts can now focus on developing a vaccine.
It might also prompt US law makers to release emergency funds to help with prevention efforts.