New research says Zika "could spark" Guillain-Barré syndrome
Comments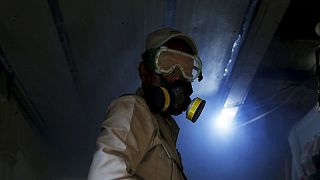 A new study by a French scientists suggests the Zika virus might cause a debilitating neurological disorder called Guillain-Barré syndrome.
It comes after the virus, which is transmitted by mosquitoes, was declared an international public health emergency by the World Health Organisation.
Now, researchers at the Paris based Institut Pasteur say they've uncovered evidence that the virus might trigger Guillain-Barré syndrome which leads to muscle weakness and, in severe cases, breathing problems requiring intensive care.
It is a rare response to infection, which sees the immune system attacking peripheral nerves.
Much remains unknown about Zika, including whether the virus actually causes microcephaly, a condition marked by the unusually small head that can result in developmental problems.