Germany and New Zealand react to Panama Papers leak
Comments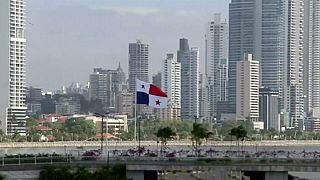 German finance minister Wolfgang Schäuble, has waded into the Panama Papers controversy by suggesting that offshore registers should be created that name company owners which are then shared internationally.
Germany's Schaeuble urges global push to fight tax cheats https://t.co/DVzbyT6H3Opic.twitter.com/JiBy378LYg

—

FRANCE

24 (@FRANCE24) April 10, 2016
He also suggested that the time scale of the statute of limitations be changed.
Speaking on German media he said:
"We have to standardise international registers and information and link the registers internationally and automatically exchange information. We can then significantly reduce the leeway for such excessive abuse models, a lot has happened already, but this will be stepped up now."
New Zealand has announced a review of its foreign trust laws after its legal framework has been identified as vulnerable to international tax avoidance.
Former PricewaterhouseCoopers chair John Shewan is to lead the review and report back by June 30.
New Zealand Prime Minister John Key announced the move:"We're open to considering changes to disclosure rules, if that is warranted. So we have asked Mr Shewen to take a thorough, independent look at the current regime to check it's fit for purpose."
It appears that John Key is, to use his words, "misinformed" about #NZTaxHaven status. Sign: https://t.co/cvuIkIfOPZpic.twitter.com/Mi3HsE60n7

— ActionStation (@actionstation) April 6, 2016
The review is to focus on disclosure rules for foreign trusts, including the way information is recorded and exchanges of information with other tax jurisdictions.