Belgium hails terror cell breakthrough
Comments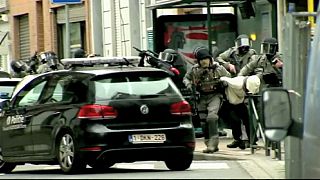 The past weekend marked a big breakthrough in the investigation into the Paris and Brussels attacks.
Mohamed Abrini was an alleged accomplice in November's killings in the French capital.
But detectives say he has also admitted to being the third suspect at the Brussels airport bombing.
Prosecutors say they hurriedly changed their plans to strike France once more after the capture of lead suspect Salah Abdeslam.
"Once the intention (to strike) is there, the location of the attack is rather secondary (for the terrorists). Also inside this country, if you guarantee perfect safety in one location, another target becomes more vulnerable to an attack," said Koen Geens, the Belgian justice minister.
But one terrorism expert argues the network is far being from broken up.
He says the so-called Paris mastermind trained close to one hundred people.
"Before he died, Abdelhamid Abaaoud spoke about 90 individuals that he had trained and brought to France and Belgium to carry out attacks," said Thomas Renard, a senior research fellow at the Egmont Institute for International Relation.
"There has between 40 and 50 people who have been killed or arrested or who are being watched. That means some are still out there," added Renard.
The airport reopened on April 3.
At least 450 flights are operating out of the Belgian capital's main hub each day.
But extra security measures have caused